GROCERY STORE ON SANIBEL ISLAND – BAILEY'S GENERAL STORE
The business officially known as Sanibel Packing Company was founded in 1899 by Frank P. Bailey providing groceries and general supplies to locals and visitors. Over these many years, it has continuously served the needs of residents and guests on Sanibel Island and Captiva, doing business as Bailey's General Store.
Bailey's General Store is Sanibel Island's one-stop destination for all grocery, hardware, and gift needs.
Our Philosophy: To provide you with an outstanding customer experience through quality products, personalized service and value every day.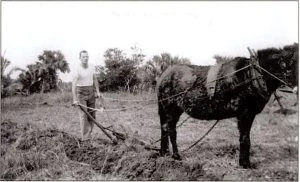 Bailey's Grocery Store Hours:  7:00 AM – 7:00 PM
Grocery Delivery Service
Bailey's General Store offers a grocery delivery service to all visitors and residents in Sanibel Island. We understand that our customers have busy lives which is why we offer this grocery delivery service. If you need groceries delivered on Sanibel Island, order them today!
Catering Service
If you live on Sanibel Island and are looking for a catering service, look no further than Bailey's! We offer a catering service to all residents on Sanibel Island, check it out today!
Testimonial
Dear Richard,
We have not officially met, but I am the lady who came into Bailey's every morning (after biking or running) with my two grown daughters for coffee and scones. Just wanted to let you know about a few of your wonderful employees – each morning we were greeted by friendly smiles and cheerful hello's from Ashley & Karen in the bakery, and Erin & Renee at the coffee bar. Because of this warm and personable service, we have been devoted Bailey's customers for 20 years. We will be back next summer for our daily coffee & scones and to make sure the sea turtles are doing well.
Sincerely, Jewel Jensen – IL